Zumba Class Review
I like to keep things interesting when it comes to working out. I tend to get bored easily, so I like to try new things! In the winter, I'm also not nearly as motivated to get myself to the gym or a class. This is where the option to workout at home with Zumba comes in very perfectly!
***UPDATED FOR 2020!!!***
This post contains affiliate links, which means I receive a commission when you make a purchase through one of these links. As an Amazon Associate I earn from qualifying purchases. For more information, check out my disclosure.
I'm a pretty average chick. I have areas I'd like to improve on, and I'm here to give you honest reviews of everything I go out and try!
Zumba is a really great workout, but is it something you'd enjoy? Would you rather go to a class or check it out at home? Read on and decide for yourself!
Please note that I am not a physician, and any exercise you plan to add to your life you should ALWAYS consult with your doctor first!
Before we get into the Zumba talk, I need to tell you about my FAVORITE sports bra I have EVER owned.
I'm not kidding and I'm not just hyping this up. I used to wear two bras when working out – an old regular bra, with a sports bra on top of it. That was the only way I could feel secure about anything…UNTIL NOW!
Now I only wear ONE sports bra at a time while working out, and that is the Shefit Sports Bra.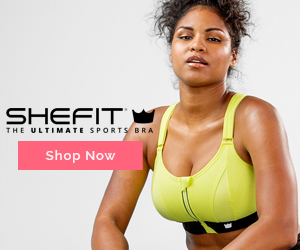 The Shefit sports bra is adjustable, you can loosen or tighten the band AND the shoulder straps very easily with velcro. One day when I put it on I had it a little too tight before doing Zumba at home, and it took me SECONDS to adjust it and get back into my workout. SECONDS.
Figuring out sizing was really easy through their website, and the bra came in a cute bag to use in the washing machine. Plus, they fit cup sizes A-I. Honestly, I love this fully adjustable bra and I feel really confident and comfortable while I'm wearing it!
If you're struggling to find the right sports bra, I highly recommend you check it out!
Now, let's get into Zumba!
What is Zumba?
Zumba is a type of cardio dance exercise that has a Latin feel to it. The music is generally upbeat, and I honestly find it so much fun. You don't need to worry about prior dance experience, it's really easy to follow along and get into your groove!
There's a lot of hip shaking, and I would say I definitely feel fatigued in my legs more than anywhere else at the end of the workout.
It's truly a fun workout, and I like being able to do it both at home and an in-person class. Keep reading for more information on the similarities and differences!
Zumba At Home
I have done both Wii Zumba and Zumba DVDs.
The benefit of Wii Zumba is that you can create your own class, which I find to be well worth it. I almost exclusively use this feature now that I'm more familiar with the songs, and there are simply just some songs I do not like as much as others.
Zumba on the Wii is just as good of a workout as in-person classes. However, that really does depend on what you put into it!
It's easy to get hyped up in an in-person class. Sometimes I find it difficult to put the same energy and excitement into the Wii classes. The best way I've overcome this is to remind myself I can get as crazy with the moves as I want – no one else is watching!
Another great feature about the Zumba Wii is the Zumba Wii belt you wear with it.
You put the Wii controller in the belt and wear it around your waist. The controller acts as a sort of accuracy monitor.
It also supposedly measures calories burned, based on information you entered when you set up your profile. I'm not sure if I agree with the accuracy statements, but it is always something I strive to improve on which helps me sweat even more!
I just made the change to a Nintendo Switch in our home, so I decided it was time to get Zumba for the Switch to try it out. Here's what I have to say so far, and I've gotten 4 workouts in.
First, I love that there are new song options! There are over 30 songs, and they are labeled as low, medium, and high intensity.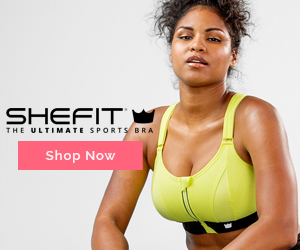 It did not come with a belt like the Wii version did, so I have to hold the joy con in my hand, and as I go through the workouts it gets a little sweaty – but it's not the worst thing in the world.
Like the Wii version, you can choose to do single songs or full classes. The classes have 3 different lengths to them, so if you can workout for a full hour, awesome! If you can only do 20 minutes, still awesome!
Since it's newer than the Wii version, the graphics are obviously much better. All in all, I prefer Zumba Burn it Up! for the Nintendo Switch over the Wii version, in all areas EXCEPT…..
I have yet to make my own customized playlist. I'm not sure if this is an option for Zumba for the Switch or not, I haven't experimented with it too much because I've been more into checking out all the new songs!
If I'm not able to make my own playlist, I'll still be happy because you can do the single song classes!
Zumba DVDs
I have used the Zumba DVDs a few times. I don't own them, but my friend has let me borrow her DVDs for me to check out.
Honestly, the only downside is that you can't create your own customized class and playlist.
I loved how easy they were to follow along, and I still broke quite a sweat!
Here are some other Zumba DVD options, if you feel like you need to change things up from the standard DVDs:
If you don't have a Wii, you still have some Zumba options at home!: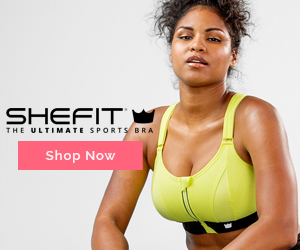 Zumba Classes In-Person
If you have a gym membership, I'd be willing to guess that your gym offers Zumba classes.
If you don't have a gym membership, you can usually find classes elsewhere – definitely check out local recreation guides. My county sends me a guide twice a year that has different classes available in all kinds of categories, not just exercise!
The thing I really love about Zumba classes (and a lot of other types of classes I've taken, for that matter!) is that there are people of all ages and sizes in the classes almost every single time!
I say "people" because while it is predominantly a class taken by women, I have been in classes were there is a man or two present! The energy in an in-person class is high and hard to come by elsewhere!
When you get to the class, pick a space where you feel comfortable. If you're willing to go front and center, do it! If you'd like to hang out toward the back or off to the side, do it!
My only suggestion is my personal preference: stay close to the center where I can see the instructor straight on. I have shown up to classes that are pretty well full where I have to stay on the sides and found myself behind sometimes because I don't want to have my head cranked all the way to the right or left the entire time!
Classes are usually around 45-60 minutes. It can be easy to feel self-conscious about dancing in front of all these strangers, but I can't stress this enough:
WHO CARES!!! Do your thing!
Everyone is focused on what they are doing, no one is watching you.
Try out different instructors. Don't necessarily base your decision on if you like it off of just one class.
Give it a couple tries with different instructors, because that could make a huge difference for you.
I have taken classes with about seven different instructors and only found one I didn't like as much as the others.
I suggest this method with any fitness class you take – always try it out with at least two different instructors whenever possible. That way you know if it's the class itself that you don't like, or you like what you're doing but just don't vibe with the instructor – which is totally fine!
Conclusion
I personally enjoy going to an in-person class more than the at home version. However, if there aren't any class times that work for me, I'm more than happy to use the Wii. I definitely sweat more in the in-person classes. Keep in mind that any workout is the same in the respect that you get out of it what you put into it!
Please don't ever feel self-conscious about any workout you choose. It's not for anyone else to judge you. You're doing this for you and what you like, not anyone else! One final note – make sure you wear something you are comfortable in. Also wear shoes that are not slippery, athletic shoes are the best. I even wear shoes when I do Zumba at home!
Still not sure if Zumba is right for you? Check out this article from Healthline about the benefits of Zumba!
Have you tried Zumba? What method did you use?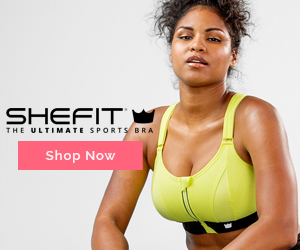 Wii Zumba Review