The Best Planners and Organizers
Buying a planner for the new year can be both fun and stressful! The fun comes in looking at all the different designs, the stress comes in when analyzing them all to make sure they will help you reach your goals! I'm going to go over the best planners and organizers to help keep you organized all year!
This post contains affiliate links, which means I receive a commission when you make a purchase through one of these links. As an Amazon Associate I earn from qualifying purchases. For more information, check out my disclosure.
There are so many considerations when it comes to buying a planner! Are you looking for a daily or weekly planner? Do you need lots of space? Would you prefer to have pre-filled time slots for each day?
Do you want space to write in goals? Budgeting pages? Health and fitness tracking?
There are SO many planners out there, it can be really overwhelming!
Plus there are different things like spiral bound, coil bound, or disc bound planners (disc bound are my personal favorite – because you can move pages around!).
I'm going to take some of the work off your shoulders, and show you some of the best planners and organizers to really help keep you productive and on top of things this year!
The Best Planners and Organizers – Different types of planners & companies
Let's take a look at some different planner and organizer companies and what they offer!
Ivory Paper Co offers gorgeous planners, and plenty of options!
The covers are beautiful and trendy. The layout pages are organized, and have a little flair to them which I love to keep things different and contrast my own handwriting. The interior pages are not overloaded with color – which I like especially if you choose to use different color pens or stickers.
My favorite is their All-In-One Planner. This is their original planner, and offers daily, weekly, and monthly pages. I've found it a bit difficult to find a planner that has all three, so this is a real unicorn!
Aside from the amazing All-In-One Planner, Ivory Paper Co offers:
Daily Planner
Budget Planner
Academic Planner
Vertical Weekly
Ultimate Weekly

SO COOL…this offers a horizontal weekly layout, plus another layout with time slots so you can keep track of your schedule!

Stationery
Stickers
Tumblers
And super cute apparel
I also love that Ivory Paper Co is hand assembled in the US!
Inkwell Press is a discbound planner, which tends to offer a lot more customization options throughout the year.
A discbound planner is held together by discs, rather than coils or spiral bound. With a discbound planner, you can easily add and remove pages. This is great if you have pages that you want to move around throughout the year.
You have plenty of options at Inkwell Press, and the website will help you build your perfect planner! They even have a quiz if you're not sure where to start in your planner journey!
The layout options are:
Undated Daily
Horizontal Weekly
Vertical Weekly
Monthly
Goal Setting
Each layout has really cool features as well! On top of that, there are a good number of accessories. I love the zippered pouch to hold in all your pens and stickers!
As far as covers, you can choose from vegan leather options or hardcover. You can choose which inserts you would like in your planner as well!
While we're talking about disc bound planners, The Happy Planner is another amazing option – and it's the planner I've been using for the last few years – check out my full Happy Planner Review here!!
Like I said above, the discbound planners are great because you can move things around and it gives you a little bit more customization options than spiral or coil bound planners.
The Happy Planner has been really popular for quite a while (there are even Facebook groups for Happy Planner lovers!). They have quite a few different styles and layouts as well.
There is the Classic size Happy Planner, which is 7.75" L by 9.75" H. This is going to be the closest to a traditional planner you're thinking of. Next up is the Big Happy Planner, which is 10.125" L by 11.5" H, so really close to an average size piece of paper. They also have the Mini, which is 5.125" L by 8.625" H and will fit easily into most purses or handbags.
They also have three different layout options: horizontal, vertical, and dashboard. The horizontal layout is a pretty standard layout and good for people who need more space to write. The vertical layout is great for separating tasks and activities into morning, afternoon and evening. Or you could use these for work, school, social. There are a lot of great options and ways to use these areas!
Last but not least – my favorite layout is the dashboard layout. You get two pages for the week, the left side has spaces for you to write goals and important things to do for the week (among other things!), and the right page has space for each day to write in those commitments.
The Happy Planner also has a ton of accessories! Lots of sticker options, add ons (like fitness and budgeting sheets), envelopes you can stick in, and TONS more.
The Dailygreatness is a little bit of a different twist on the planners we've looked at so far. These planners are designed to help you put goals and habits into action in a different way based on what type of planner you get.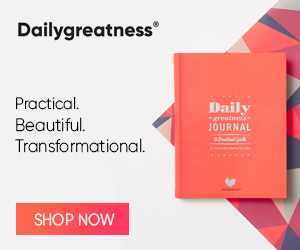 They have the following types of planners:
Dailygreatness Journal (Orange)
Yoga Journal (Green)
Training Journal (Pink)
Business Planner (Yellow)
Wellness Journal (Light Green)
Parents Journal (Blue)
Each journal has their own set of features based on the focus of the journal. Their website states, "Our concept is a comprehensive personal development tool that is not only beautiful to use each day but also creates results."
Most of the planners are undated, but accommodate for 365 days.
Dailygreatness also offers accessories such as pens, notebooks, and a desk pad, plus courses and workshops!
The Planner Pads are a totally different kind of planner, and I am HERE FOR IT. I love this concept of the "funnel system"
The funnel system is: Categorize, Prioritize, Schedule. Each weekly spread is two pages, and includes three sections:
Categorize
Top section is where you can write your tasks for the week into different categories (work, fitness, kids, etc).
Prioritize
You can pull the tasks from the categorize area and spread them out throughout the week, depending on due dates and high or low priority.
Schedule
Then you schedule it into each day!
I really love this unique system, and I haven't seen anything like it in other planners anytime I've researched them!
They also offer their planning system in a spiral bound or loose, pre-hole punched pages (if you already have your own binder for it). They have plenty of accessories from various cover options to different inserts and notes pages you can also get.
I think this is a great planner option for someone who feels overwhelmed by organizing their to-do lists. If you have an ever growing list of things to do, this would be a really good option to help prioritize and lay everything out.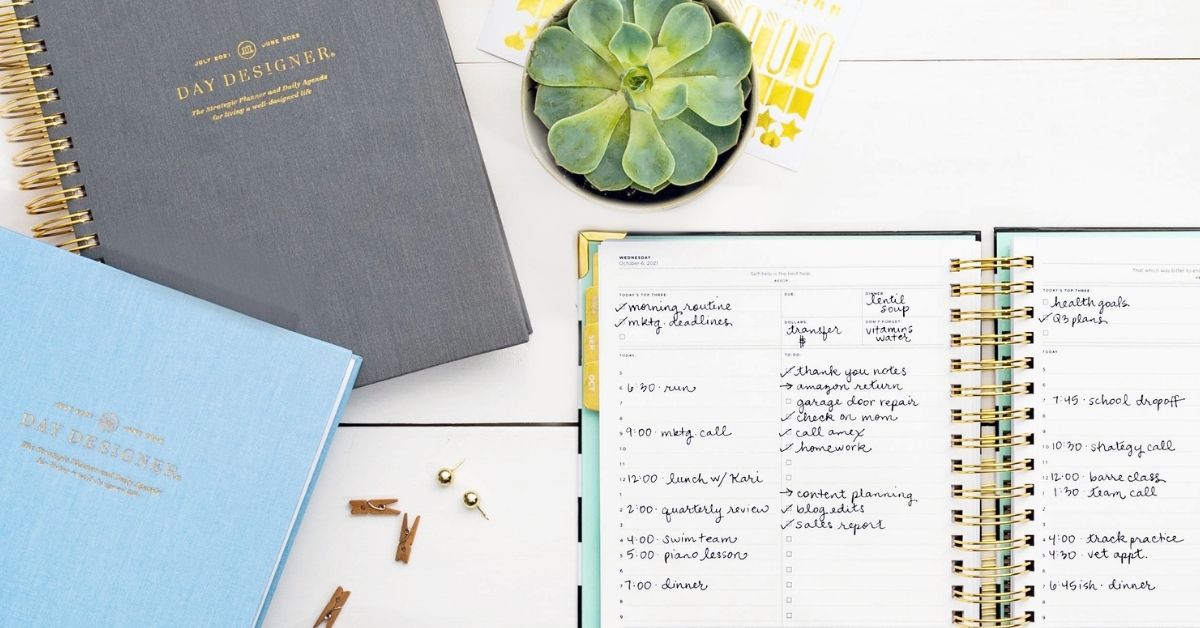 The Day Designer comes in a few different options.
The Daily Planner has a different daily layout from the options we've discussed so far. For each week, it's a two page spread like the others. The left page has a row for each day, and the right page has a column for each day with time slots.
It also includes goal planning sheets and monthly calendars. This also comes in a mini size! They also have a weekly planner.
I love that all the Day Designer planners come with a built-in pocket on the cover to keep loose papers.
In addition to planners, Day Designer also offers free printables you can download, and a Today & To-Do Undated Planner.
The Best Planner Ever by Jennifer Dawn is different in that it is one planner, and you choose if you want a 12 month, 6 month, or 90 day planner.

Included in the planners are:
Monthly calendar pages
Vision board pages
Focus wheels
Goal tracking
Reflection questions
Daily appointments
Daily health tracking
And quite a lot more!
There are different cover designs, and the interior pages are black and white. If you enjoy decorating and making your planner colorful, this is a great option for you to have all creative control within your planner!
Best Planner Stickers
While I don't do much stickering in my own planner, I know that it's a HUGE thing! Enter Pipsticks!
Pipsticks has TONS of stickers! Everything from planner stickers, to scratch and sniff!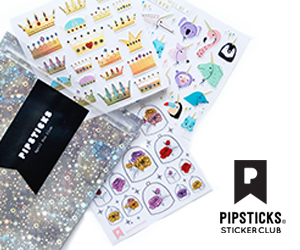 You can buy their stickers by the sheet, and you can even join a monthly subscription and get stickers delivered straight to your mailbox each month! There is a kid subscription as well as a "pro sticker club" which has a little more sophisticated designs for grown ups.
The Best Planners and Organizers
There are so many different planners out there, and it can be difficult to sift through them all sometimes. We also all have different planner needs, and sometimes we choose a planner that ends up just not working for us.
I personally like the disc bound planners, so I can add my own pages and move things around if needed. It feels a little less like a commitment to a certain style, even though all the daily, weekly, and monthly pages are all set.
When it comes to going through the best planners and organizers and deciding what is best for you, I think the biggest considerations to think about are:
Size
If you want something easy to carry around, you might prefer the classic or mini versions many places offer. If you need something with more space, you might prefer something that has pages around 8.5-11"
Layouts
Daily and weekly layouts are hugely important when it comes to whether or not you'll stay organized with a planner and use it consistently or not. If a certain layout just doesn't work for you, then it's not going to work any better in June than it did in January!
My favorite layout is the dashboard layout, which gives me a week at a glance on one side, and the days on the other. This might not work best for people who need more space to write each day.
Definitely take some time to look at the different layouts and think about what will help you feel more organized!
Extras
Some of the planners come with goal planning pages, health pages, and so on. Are these pages important to you? If so, which ones are most important?
Some people love these extras (like myself) and some people just need to put in their daily and weekly appointments and to-do lists!
I hope you've found this list of best planners and organizers helpful! It can be overwhelming to look through all the different planner options out there, so I've tried to show some different options with different layouts!
I'd love to know what planner you use, or what you're looking for in a planner! Let me know in the comments!
Most Popular Posts:
The Best Planners and Organizers to Use This Year